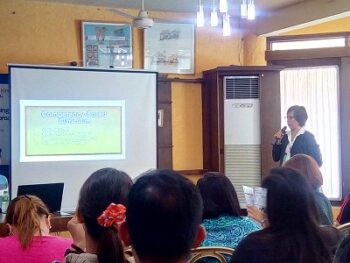 24th Philippine Nihongo Teachers' Forum
November 12 & 13, 2016, Casa San Pablo, Laguna
Our school's Head Instructor, Ms. Emmie Barrameda, was one of the speakers in the 24th Philippine Nihongo Teachers' Forum with the theme "Enhancing Nihongo Teaching: Relevance of the TESDA Approach". One of the main goal of the forum is to improve and advance the state of Japanese language education in the Philippines.

Ms. Barrameda discussed about the Technical Education and Skills Development Agency (TESDA) approach in Japanese language training using the components of the Competency-Based Curriculum (CBC). Participants of the forum was able to create their own CBC related to teaching Nihongo.