JLRC Featured in GMA Network 24 ORAS Philippines on Japanese language training for skilled workers bound for Japan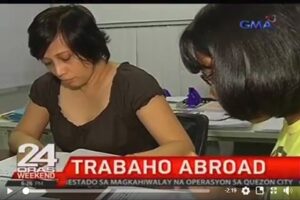 JLRC was visited by GMA-7's news crew for a short feature on TESDA and the sharp increase of job opportunities in Japan. They also interviewed a couple of our school's Japanese language learners.
Japanese Language Proficiency Test (JLPT) is one of the main requirements of Japanese companies need for accepting Filipino skilled workers. As there is an increasing demand for skilled workers, applicants from the Philippines need to study Japanese Language before they are accepted to work in Japan. 
See the full video here.