JLRC Instructor Selected for Japan Foundation Teacher's Training in Japan (Methods for Japanese Language Teachers of Specified Skilled Worker Candidates)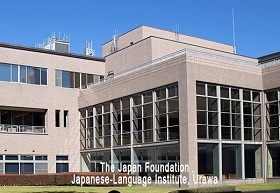 Yuzuru Hayakawa, an instructor of JLRC, is one of the selected candidates from the Philippines for the 2020-2021 "Japanese Teaching Methods Program for Teachers of Specified Skilled Worker Candidates" to be held in The Japan Foundation Japanese-Language Institute, Urawa, in Saitama, Japan around June 2020.
The candidates for this Nihongo teaching training program came from Japanese language schools in China, Mongolia, Indonesia, Cambodia, Thailand, Philippines, Vietnam, Myanmar and Nepal. Mr. Hayakawa is one of the few candidates representing the Philippines. The Nihongo teaching training will be conducted for one month in June 2020.
Participants are invited to Japan with the goal of improving the method of Japanese language education in schools of their respective countries.