JLRC Launches "Study in Japan Program" for all Nihongo Learners
Due to high demand of students who want to obtain a Student Visa and continue studying in Japan,  JLRC launched its Study in Japan Program last April 10, 2021. So far various schools from Tokyo, Osaka, and Kyoto teamed up with JLRC to assist students in achieving their goal of studying in Japan / help expanding their future.
In this "Study in Japan Program" service, JLRC will offer assistance/consultation services in the process of application for admission to Japanese language study program in one of JLRC's partner schools in Japan.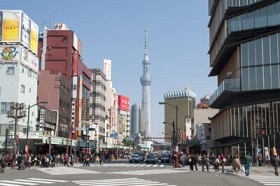 For more information about this program, please click here https://atjlrc.com/study-japan/ and fill out the form so you can get our "Study in Japan Program" details. An email containing our program details will be sent to you.
By receiving it, you will get pertinent information about the requirements, location & cost of schooling, admission schedule etc. together with registration procedure.