JLRC Awarded as Service Provider of Nihongo Online Course: Basic Level for Department of Foreign Affairs (DFA), Philippines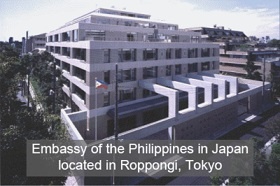 Last March 2021, JLRC was invited by Foreign Service Institute (FSI), a training arm of the Department of Foreign Affairs of the Philippines (DFA) which conducts language training for DFA officers and staff, to join the bidding as a service provider/school of Nihongo Online Course: Basic Level. The bidding documents require pertinent information such as Nihongo course content, company profile and qualification of instructors as well as the bidding price.
After careful consideration from FSI, JLRC won the bidding last May 20. JLRC was awarded as the service provider/school for DFA's Nihongo Online Course, Basic Level. 20 employees who are stationed mainly in the Philippine Embassy and Consuls all over Japan will undergo the JLPT N5 level 100-hour course conducted by JLRC's professional instructors.
The service contract was signed between Mr. Jose Maria Cariño, Director-General of FSI and Mr. Toshihiro Miyagawa, President of JLRC, last May 27 to officially start the program. The FSI – JLRC Nihongo Online Course: Basic Level will start in the 4th week of June, 2021.