JLRC Launches "Start Today System" for its JLPT N3 Nihongo Online Course!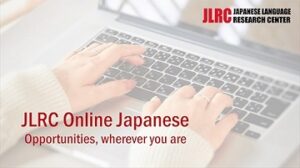 Last June 19, 2021, JLRC launched the "Start Today System" for its  N3 Japanese language course (120 hours), the first and best of its kind in the Philippines. This system aims to offer upcoming N3 Japanese language learners the chance to start / join  ongoing N3 Nihongo classes anytime as early as today without any delay, as compared to ordinary classes that require a long wait to be able to join a new N3 class.
JLRC's current N3 syllabus is carefully designed by JLRC's  Technical Team to specifically fit the "Start Today System". Now, Nihongo learners can join anytime without having to worry whether they have missed certain lessons or they will need make-up classes.
Once they have finished all the N3 Nihongo course lessons / modules, they are ready to take the JLPT N3 exam and be proficient in Japanese language at an intermediate level.
JLRC will also adopt this system for JLPT N2 Nihongo courses in the near future!
For more information about our Start Today System: N3 Nihongo Class, go to https://atjlrc.com/faqs/ and fill up the form in FAQ #6. You will receive an email containing our online class details including class fees, schedules, payment terms and enrollment procedures.