JLRC signed a Japanese Language Sponsorship Program Contract with Jaja Santiago, a professional volleyball player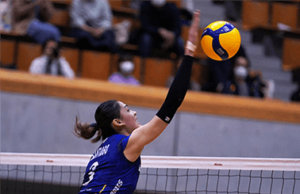 On January 2, 2023, JLRC signed a Japanese Language Sponsorship Program Contract with professional volleyball player Jaja Santiago, who currently plays for Saitama Ageo Medics in Japan's professional volleyball league.
Through its Less Time, Less Cost and Less Effort Motto, JLRC is committed to provide the best value in Japanese Language learning. Since its establishment in 2001, JLRC has remained dedicated to and continuously improved its uniquely-designed original Nihongo materials, teaching method, and training syllabus, all of which are supported by a database sourced from extensive research and teaching experience as Nihongo professionals. And now the extent of JLRC's services has reached more than 20 countries, not only provinces near Metro Manila but all over the Philippines, Japan and other countries worldwide.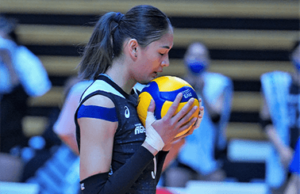 Ms. Jaja, with her humble demeanor despite her numerous achievements and her strong drive to do her best and to challenge her goals in showcasing her skills in the global stage, shares a common belief with JLRC. In line with our vision of "Opportunities, wherever you are: opportunities to realize your dreams", JLRC would like to play a global role in creating a society where people can broaden their horizons beyond the language barrier and uniquely shine as they are.
With this, JLRC is pleased to welcome Ms. Jaja to our sponsorship program, as she continues to evolve and strive for greatness. We are looking forward to supporting her on her Japanese language journey!